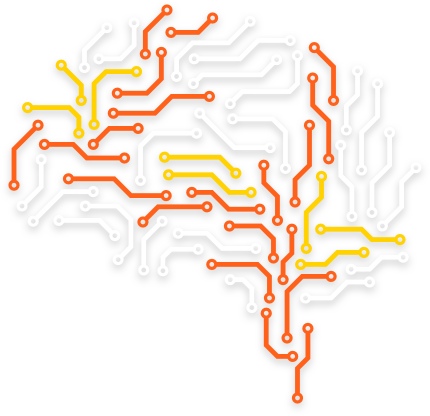 SMART DIGITAL DEVELOPMENT
Digital solutions for pharma, biotech, medical publishing and their marcomms agencies.
Deep
digital publishing

, development and marketing expertise in healthcare.
Yoke Health speaks fluent digital.
We also speak your language and are uniquely placed to translate your brief into the best possible digital solutions.
Founding director Matt Davies, spent his early career working in the microbial infectivity labs for SKB on now house-hold name drugs such as Augmentin (co-amoxiclav) and Famvir (famciclovir). Matt moved into sales and marketing roles at MSD working in cardiology, respiratory and migraine therapies before jumping industries to take on senior commercial positions in the dot.com digital publishing sector.  Matt left the board of a top-three global Publisher (Digital Director) to start Yoke Health in 2008.
We are a team of 8 UK based digital professionals with deep skills and experience in design, development and digital marketing.  We have a strong and established network of 40+ specialist' niche digital experts when required.  We will quickly assemble the best team depending on the specific needs of your project. 
Your priority-driven
digital roadmap

.
What is it?
An online project collaboration, management and team motivation tool we have developed specifically to help clients move at pace and achieve results. The Roadmap provides everyone with a 'one-page' view of every project.
The Roadmap is a simple to use project management framework that assigns individual responsibility and prioritises each step to successfully deliver each project on time and on budget.
Why do I need a road map?
To effectively manage resources, time and budget to successfully deliver digital projects according to your business priority.
How does the digital roadmap deliver results?
The core of the roadmap uses Google docs; effectively an online spreadsheet that shows live project progress using an interface that is already familiar to everyone.
There are no technical or learning barriers to overcome and so you can start using the roadmap straight away.
All ideas are good and often come while doing something else.  We can't do everything at once; the roadmap captures ideas quickly so nothing is lost.
Ideas/projects are prioritised according to business impact, effort vs reward and ROI.
We continuously look to integrate, adapt and find synergy across projects to reduce cost/timelines.
Large projects are broken down into smaller manageable chunks to provide the 'minimum viable solution' 'quickly.
Multiple projects can be run simultaneously as the roadmap is completely flexible to the changing resources and needs of the business.
Honed over 20 years and thousands of projects, the roadmap's track record is unsurpassed.
We collaborate with PM tools such as Trello, Basecamp, Asana and Slack.
Peer motivation built-in; responsibilities and deadlines for everyone on the team are tracked for every project and are viewed by everyone 'in real-time'.