Big data = mammoth potential for the medical world
In industries around the world – in insurance, banking and retail – big data is driving efficiencies; growing profits and propelling innovation. Impressive indeed, but when it comes to healthcare, big data holds promise and potential for saving lives en masse. This promise and potential have led us to a global data healthcare market valued at over $14.7 billion as of 2018 – a figure expected to reach $42.8 billion by 2024.
We continue to witness the ways in which analytics in healthcare can improve patient outcomes and support industries – from predicting epidemics, to informing social policies onto managing skilled human resources. 
As the data gets larger, deeper and more accessible, the potential case uses for this data equally become ever more sophisticated, as the following four examples go to show.
AI brings the power of big data to radiology
"In the old days, X-rays were very shadowy, very difficult to interpret. They required a lot of expertise. Nowadays, with MRIs, you can see the anatomy really, really well. So now, the next step from that—which is a big jump—is artificial intelligence".
– Eric Walser, M.D., chairman of radiology at The University of Texas Medical Branch (UTMB) at Galveston
When machine learning was just setting out, it was used for tasks such as teaching a computer to identify various parts of the human anatomy. Now however, AI is able to identify patterns and irregularities from huge collections of data. In short, this makes radiology one of the most obvious healthcare areas for the big data treatment.
Today we are just beginning to see the results from software that can process millions of images, and make diagnoses with speed and accuracy, in minutes and hours, rather than days or weeks.
"It's pretty clear that the algorithms can do some pretty amazing things. They can detect abnormalities with a high degree of precision. They can see what, perhaps, the human eye cannot see. What's not known is: What is the value of that in a health care system? Are you truly improving patient outcomes and patient care by introducing a particular algorithm into your practice? Does it have measurable impact in terms of better patient experience, hospital stay and better outcomes following surgery?"
– Eric M. Rohren, M.D., Ph.D., professor and chair of radiology at Baylor College of Medicine and radiology service line chief for Baylor St. Luke's Medical Center
Graph technology maps its way towards a cure for cancer
Graph technology has been around in one form or another for over a decade. However, it was only when Facebook launched its Graph Search back in 2013 that this data tool became known by the average Joe.
With its deep data mining and pattern detection capabilities, Graph technology is a natural fit for the medical world and its need for data-led insight.
Most recently, graph technology has made waves in the battle against cancer, with more than eight different graph-based projects that share the aim of finding a cure. Among these is the project at the Candiolo Cancer Institute (IRCC) based in Torino, Italy.
"Our application relies on complex hierarchical data, which required a more flexible model than the one provided by the traditional relational database model".
– Dr Andrea Bertotti, Project Manager at IRCC
Mayo Clinic partners with Google for big solutions to big data challenges
The Mayo Clinic is renowned the world over for pioneering cures to rare and complex conditions – a reputation earned only through their investment in innovation, research, and cutting-edge science.
As healthcare increasingly shifts to digital tech, collecting, managing and analysing complex data has become central to the Mayo Clinic's efforts. And for all of these reasons, the Mayo Clinic announced in September 2019 that they would  partner with Google to transform patient and clinician experiences, improve diagnostics and patient outcomes, and continue its clinical research.
"With Google Cloud's secure and compliant digital platform, we will be able to leverage innovative cloud technology, industry leading AI and healthcare specific solutions, so we can focus on revolutionising healthcare delivery and taking care of our patients".
– Christopher Ross, Chief Information Officer, Mayo Clinic
Alexa partners with the NHS
In another notable partnership, July 2019 marked the month that the NHS and Alexa went official. Their somewhat surprising announcement informed the world as to Alexa would soon be serving certified health guidance straight into the home.
"We want to empower every patient to take better control of their healthcare and technology like this is a great example of how people can access reliable, world-leading NHS advice from the comfort of their home, reducing the pressure on our hardworking GPs and pharmacists".
– Matt Hancock, Secretary for Health and Social Care
But not everyone was so keen. One recent survey found that NHS staff were uncomfortable with 'big tech' firms analysing patient data, with 85% saying that the NHS should receive a fair share of any financial gains made from subsequent medical discoveries, and 87% calling on the Government to ensure that both the NHS and UK taxpayers benefit from discoveries and gains resulting from any analysis.
At Yoke Health, we bring big ideas and big data to our healthcare clients.
Whether you're researching the feasibility of a healthcare app, or seeking to tap into the sources of data that can power performance, we're ready when you are.
0118 4050069 | hello@yokehealth.com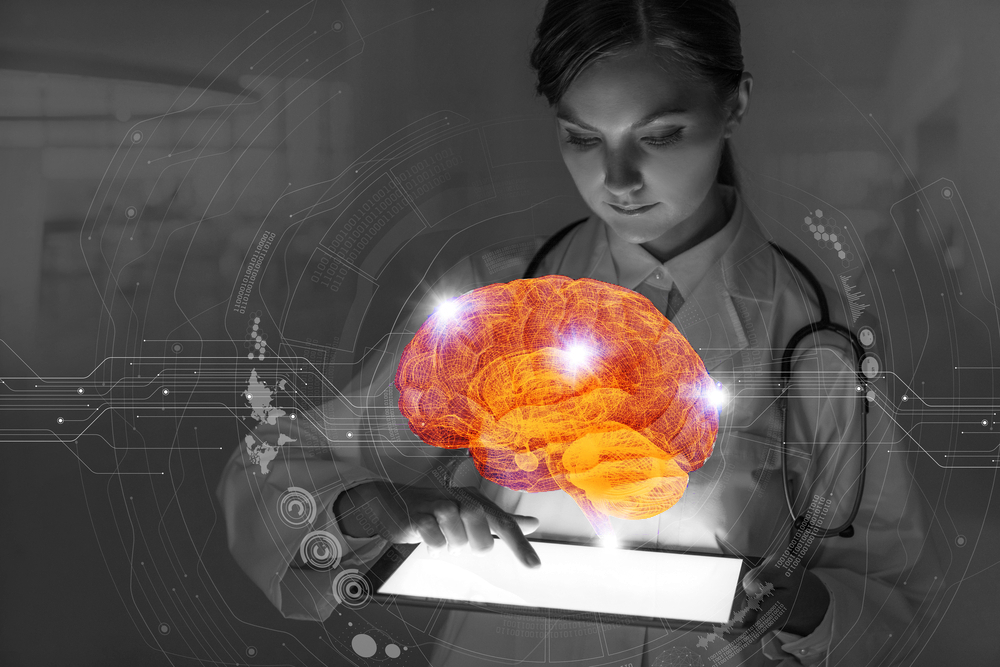 Monthly Archives
Categories
Share