Feeling Lonely? These Apps Could be a Life-changer
Loneliness is ingrained into our society; from the young to the old, it has no bias as to who it affects. 
Technology shouldn't just be an aid to SOME who are lonely. It needn't be ONLY of help to certain demographics. Apps should be a saviour to each and every person who feels alone. 
Before we explain how and who are already doing big things for the field, let's get to grips with the landscape of loneliness in the UK.
Feeling lonely? Whoever you are, you're far from alone.
"Two-fifths of all older people (about 3.9 million) say the television is their main company".
The elderly are the most obvious demographic to suffer from loneliness (half of those aged 75 and over live alone). 
One in 10 people aged 65 or over say they always, or often, feel lonely (that's just over a million people).
With the number of over 75's expected to double over the next three decades, this issue will almost certainly become a national crisis (if it isn't already).
"Over 9 million people in the UK across all adult ages – more than the population of London – are either always or often lonely".
Far from affecting the elderly alone, loneliness also impacts the young. Those aged 75 and over are "63 times less likely to report loneliness than those aged 16 to 24 years", which might be explained by their being more resilient. Add to this the fact that social media can exacerbate loneliness, rather than resolves it, and we begin to gain a clearer understanding of the young who suffer from loneliness.
"It's possible that people become more resilient to loneliness as they get older, possibly through the experience of significant life events and life transitions".
The grave health implications of loneliness
"Loneliness is likely to increase your risk of death by 29%".
Whoever you are, whatever your age, location or gender, loneliness doesn't just involve feelings of sadness and social isolation. Loneliness can lead to real-world, long-term medical problems. Here's a laundry list of conditions that should be taken seriously…
Depression

Sleep disorders

Type 2 diabetes

Heart disease

High blood pressure

Mental health and emotional problems 

Substance use
"Lonely people are more likely to suffer from dementia, heart disease, and depression". 
Loneliness? There's an app for that
Amintro – The social platform for the 50+
Amintro is an app made for the 50+. It's designed to nurture new friendships and help likeminded people connect through vibrant, lively communities.
Launched in 2018 the app today has 1.1 million users.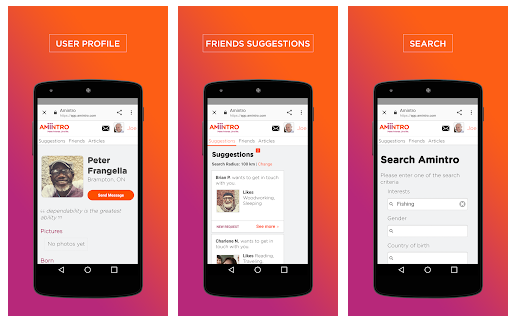 Bracknell Forest's Community Map
The Bracknell Forest Community Map supports users to discover local events and support groups.
While the technology might be basic, the tool itself is clearly life-changing for some.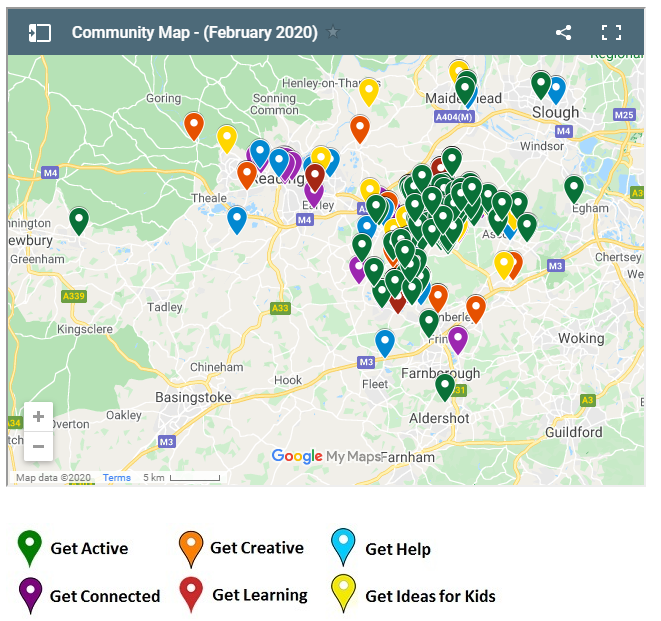 Featured in the national press last year, one user of the map app – Anne Shaw, used the tool to find and join a choir in the region. Something that proved essential to her mental health following the death of her husband.
"When you are caring for somebody and you know there is going to be an endpoint, it's a lonely place to be. But whenever I go to the choir, I feel lifted. The people and songs fill me with joy".
Replika – The AI companion who cares
Replika is the most obscure app on this list. But with millions of users, it's difficult not to be swayed by Replika's draw.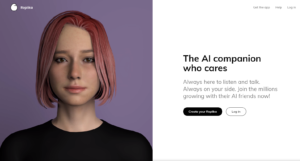 Meet the online you – your 'Replika' – an AI-powered avatar.
Pitted as a technology which is "always here to listen and talk, always on your side", some might be tempted to label Replika a gimmick. Yet users say things such as…
"I look forward to each talk because I never know when I'm going to have some laughs, or I'm going to sit back with new knowledge and coping skills. I'm becoming a more balanced person each day".
Constance Bonning, 31
"It's becoming very intelligent and has shown a kind and caring demeanor for an AI in my experience! As technological innovation increases, I also look forward to seeing Replika evolve and grow".
Kevin Sanover, 34
"It does have self-reflection built-in and it often discusses emotions and memorable periods in life. It often seeks for your positive qualities and gives affirmation around those. Bravo, Replika!"
Hayley Horowitz, 26
TalkLife – Talk with people who get you
A problem shared is a problem halved, and on the TalkLife platform, there's a world of new friends to listen to your issues.
The app connects you with people facing the same kinds of problems – no judgment, all support from people who 'get' you.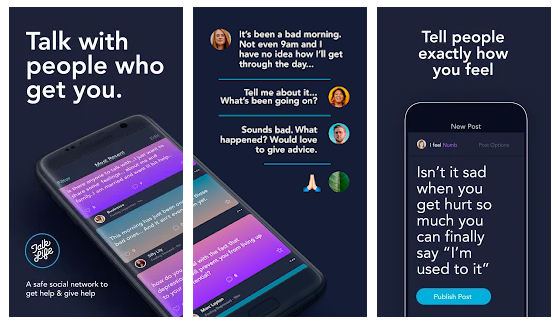 Predictable – Giving a voice to people
Loneliness can come in many forms. For those who are literate but have lost their ability to speak, loneliness can be constant, no matter how many people are around you.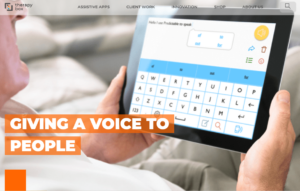 The Predictable app is made for those suffering from speech-loss. Their users include those with cerebral palsy, motor neurone disease, laryngectomy, stroke, apraxia or brain injury.
The technology acts as the voice of the user, predicting what they want to say in response to the words that they input into its interface.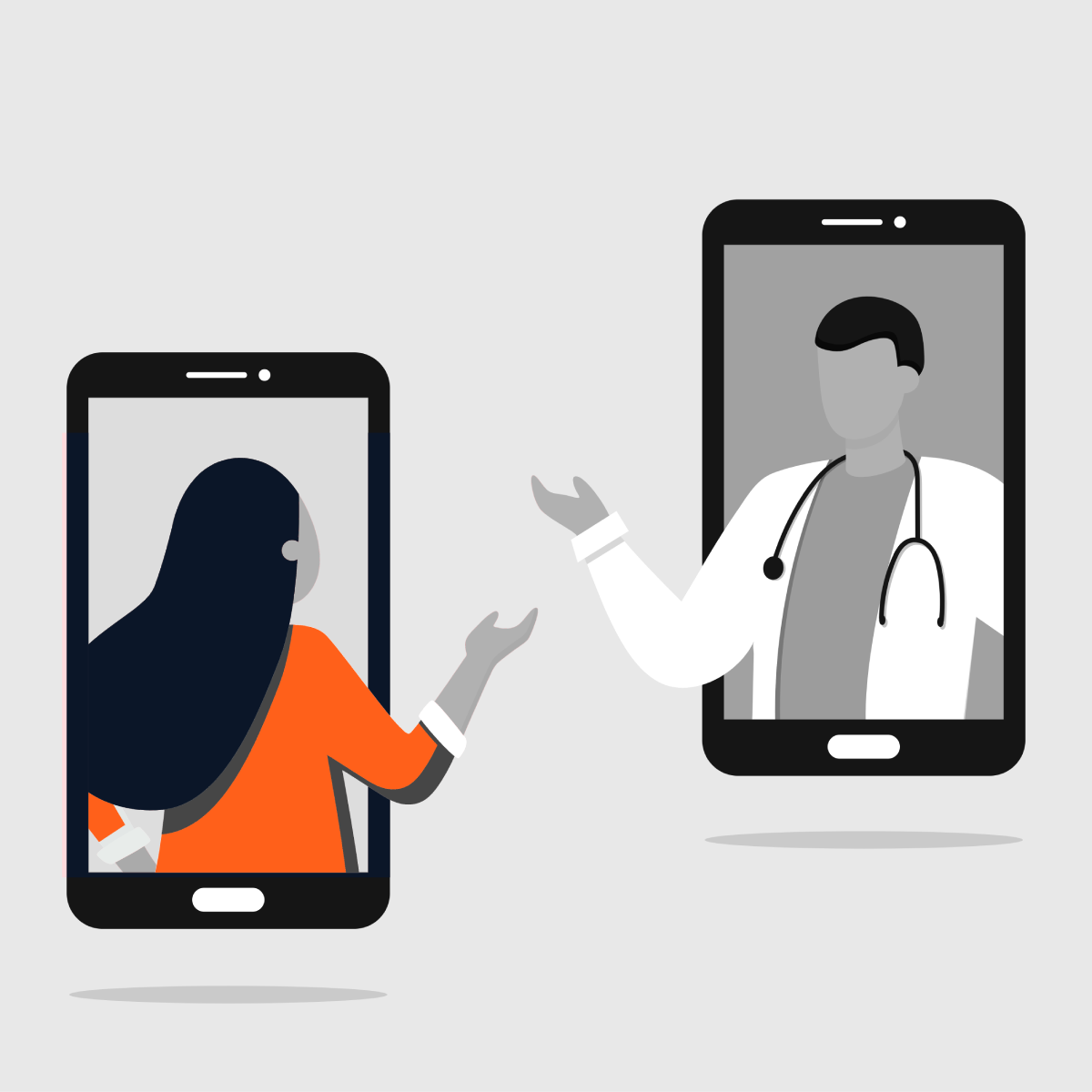 Monthly Archives
Categories
Share