Healthcare agencies, here are four advances in AI and machine learning that you MUST understand
Healthcare stands on a precipice – primed to be transformed by AI and machine learning. There are vast amounts of data at our fingertips, available from an increasingly diverse range of sources – from electronic health records, to claims data, onto mobile devices and even embedded sensor data. 
With ground-shaking change afoot, those in healthcare must keep pace with the rapidly advancing technology that is AI and machine learning. And if you're feeling left behind, here's a fast-fire, five-minute catch up of four recent AI and machine learning headlines you may have missed (but really should know about).
Amazon Web Services gets serious about AI
AI and machine learning are powered by cloud computing – which provides storage capacity, security, and analytic capabilities – all of which are needed to implement AI and ML.
When it comes to commercial cloud computing, Amazon Web Services (AWS) are the clear leaders of the field, accounting for a meaty 47.8% market share of cloud services. And this figure could increase significantly, very quickly, as Amazon have just unveiled a range of services to make it easier for customers of all industries to build AI into their business applications.
Some machine learning features will only be relevant to select users, however for these specialists, the capabilities that these features provide could prove invaluable; a prime example being Transcribe Medical – a speech-to-text service for the medical community.
"To our ConvergeHEALTH team, they are all over it, even though most of the room doesn't care".
– Jonathan Bauer, principal for Deloitte Consulting
AI could save healthcare providers HUGE sums of money 
Deep learning artificial intelligence models can provide a window into the future, and in the world of healthcare, where budgets are finite, and patients are difficult to plan for, accurate predictions are EVERYTHING. 
Among the most recent AI predictive models to emerge is one that is focused on the elderly – and how and why they use healthcare services. In turn, this model could play a central role in the challenge of planning for an aging population.
"Our goal is not to put the model developed in this research into practice as such but to integrate features of deep learning models to existing models, combining the best sides of both. In the future, the goal is to make use of these models to support decision-making and allocate funds in a more reasonable way".
– Pekka Marttinen, Assistant Professor at Aalto University and FCAI
AI is continuing to speed up clinical trials
H1 – a New York-based healthcare data-driven solutions provider, is continuing to enjoy exponential growth, hitting a milestone of 35 big pharma clients, and revenue growth of 350% over the past 12 months alone.
Their platform is supporting firms such as Microsoft Academic, City of Hope, UCSF and Veeva in discovering leaders in any given therapeutic area, and researching the ways in which these leaders' input is contributing to the field. 
"4 out of the top 10 pharma companies are currently using H1, and we expect the final 6-7 of the top 10 pharmas to be using our platform by the middle of 2020. Pharma and biotech companies are using H1 to accelerate drug development with our AI-driven healthcare dataset. In one case study, a leading pharma company was able to identify which key investigators to partner with for their oncology studies".
For the NHS, the technology is there, but the data isn't
AI holds untold promise for the NHS – from diagnostics, to drug development and onto better patient outcomes. Recently all the signs have been positive that change, powered by AI, could be near, with NHS chief Simon Stevens announcing his intention for the NHS to be a "world leader in artificial intelligence and machine learning within five years". This was followed by an announcement that £250m would be invested in a National Artificial Intelligence Lab for the NHS to improve patient care.
But there's a problem…
Two thirds of NHS trusts do not have access to data needed for AI deployments – so read the headline this week [16 December 2019]. And experts argue that the issues that must be faced are both cultural and organisational.
"Artificial intelligence has limitless potential in healthcare services and it's encouraging to see the technology being used in half of NHS Trusts. As healthcare moves towards preventative treatment and personalised medicines, artificial intelligence leaders in the NHS have a complex challenge to break through cultural and organisational barriers when it comes to providing healthcare professionals the access to data they require".
– George Kurian, Netapp Chief Executive Officer and President
As a brand-new year begins, we look forward to another 12 months of healthcare progress that is powered by AI and machine learning – where could these technologies + Yoke Health take you in 2020?
Let's talk about it.
0118 4050069 | hello@yokehealth.com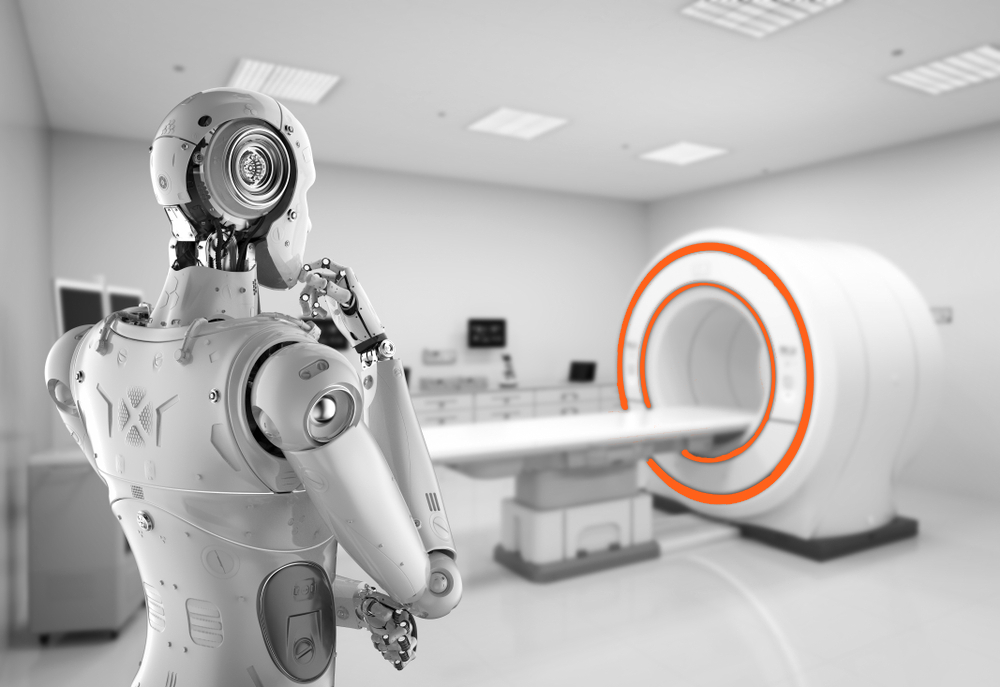 Monthly Archives
Categories
Share